Let's get into this tea y'all. Compared to last weeks Insecure premiere, "Familiar-Like" is a lot more thought provoking as it scales back much of the pettiness and general fucktastic frivolity of the first episode. We're treated to actual character growth and development between Daniel and Issa, who makes practical strides in getting her shit together instead of just talking about it. Yasss, we stan a growing queen. 🙌🏾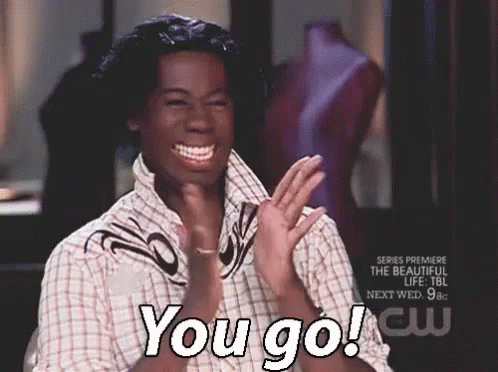 Daniel's niece does bring up a good overall mood and life lesson. Sometimes we just wanna be ratchet, we don't want to think. That's fair, we all need to be able to unwind and give in to our ratchet desires from time to time. The little girl is onto something, hopefully she'll be back with more pearls of wisdom.
Back to the topic at hand. This episode came at us hard with valuable life lessons on workplace identity and generally how to get ahead with regards to following your dreams. We have Issa and Daniel who are in very similar positions when it comes to their careers. Both are stuck in head spaces where they feel like they could and should be doing more, but are their own worst enemies.
Issa is stuck in a company full of people who I assume have the best of intentions but are generally ignorant af when it comes to actually executing in a non-problematic way. She gets the shitty job of being the spokesperson for all things black, which sucks, because my black experience isn't representative of everyone's black experience. So, hopefully she can get out or she can find a way to educate her white savior boss into thinking outside of her bubble.
Daniel is also standing in his own way, in his case because of some fragile alpha male mentality shit where he sees everyone as competition and views asking for help as a weakness. Feeling like you have all the talent in the world while putting your best foot forward while at the same time feeling as though your chance doesn't come and other lesser bitches seem to be winning over you is relatable as hell btw. We all have to remind ourselves that asking for and accepting help isn't a sign of weakness, so we can stop letting that inner-saboteur win.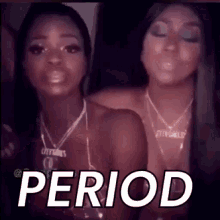 Now that we got all these damn life lessons out of the way, I wanna know the real tea. Why exactly doesn't Issa want to fuck with Daniel? He's fine af, she knows the dick is good, and he treats her relatively well all things considered. He literally jumped on top of her to keep her from getting shot up at that ratchet ass club.
Is she trying to do her own grown woman single lady thang? Because being single, tired, thrifty, and broke is highly overrated. She needs to look at Molly (who sadly wasn't even mentioned in this episode) all strung out and pressed over dating a married man.
Whatever.
I leave you all with these final thoughts from the episode that didn't fit anywhere else:
Don't look a gift horse in the dick.
Daniel's old girl is rude as fuck and elitist it seems, running down Daniel's interests while she chasing celebrity culture… Yeah I can judge her, but you don't need to judge me for doing the same thing. Fuck off.
Light Skin Love Matters
Kelli should fuck Walter (refer to point #3)
Was it really a hood gathering if it didn't end with a shooting?
Follow me on IG @kingspromise and follow your favorite petty cousins FREEISH everywhere!