In the immortal words of "THE BOSS" Jackie Marie Christie… Let's just fight. You may be asking yourself why is it that we're trying to fight on this blessed Sunday afternoon? Well I'm happy to tell you. Because Daddy Jonas—his mama and lesser heauxes calls him Nick—decided that he wanted to go out and get engaged to a whole kween named Priyanka Chopra. I can't lie, she is BAD. But guess what? I am MAD.
I'll have y'all know this little gay boy been carrying a Jonas torch since he was about 13 years old waiting on my chance to weasel into the family and take over. But now they're all paired off except for the weird youngest one no one cares about. I've been to concerts, I've bought albums, and I've been a true supporter and I deserve more than this.
In all honesty I don't even know how long these two have known each other, but I do know that they've only been dating for about three months, which seems like a bit of a rush to get to the altar. I'm not outwardly judging, you are. This shouldn't come as a surprise to me though because Daddy Jonas has always had a thing for women that are a decent amount of years older than him.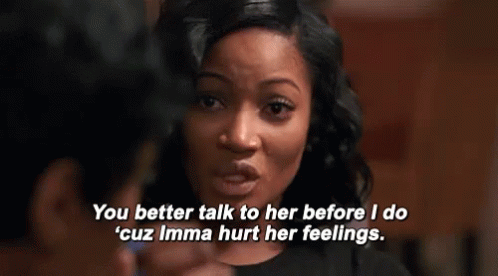 I will not forget the first time he betrayed me when he got with Aussie nobody, Delta Goodrem. And now this. I'm out here upset y'all. Maybe I'm too young for him. Me being about just year older than him wasn't enough to secure me the 💰… I mean his love. I need y'all to comfort me, because I deserve more than this.
Pri-yan-ka, your feminine wiles and trench coat dress landed you a Jonas and we're #BurninUp about it. Condragulations my dear, you're the winner of this week's challenge. However, I'm keeping two #jealous eyes on you. Good luck and don't fuck. it. up.
Follow me on IG @kingspromise and follow your favorite petty cousins FREEISH everywhere!