Yall remember Claudia Jordan?
On paper, Claudia Jordan had all the tools to be a quintessential addition to the Bravo's Real HouseAunties of Fulton County roster. Sis boasted a decent resume, good looks, and a sharp tongue. It should have been a reality television recipe for success, buuuut a handful of hateful heauxs couldn't handle her star power and Claudia  was ousted after one season. Mrs. Linnethia Leakes definitely might've had something to do with it as well, but I digress. 
Let's unpack why Claudia Jordan was perfect for the franchise and then y'all are free to rip my edges out for enjoying what she brought to the table. 
Claudia was introduced to the group as a friend and ally of Kenya Moore. Kenya had a reputation of Public Enemy #1 at the time and this immediately put everyone on the defense. It appeared that Kenya had found herself a henchmen to combat the strong personalities of Phaedra, Porsha, and Nene. 
However, we quickly learned that Claudia was much more than a would-be mouthpiece for Kenya, but instead was ready to put her hair up and (verbally) square up with the best of them. Most notably going in on Nene's 'George Washington' wigs which lead to the Half Breed Clit Gate 2kWhateverYearThatWas. 
Admittedly, sometimes Claudia Jordan came off a little pressed, like when she was bothered about Porsha not speaking to her at her job. But at her core, Claudia was a woman who wouldn't stand by and let anyone speak to her without putting a splash of respeck on her name. A trait we should all aspire to have.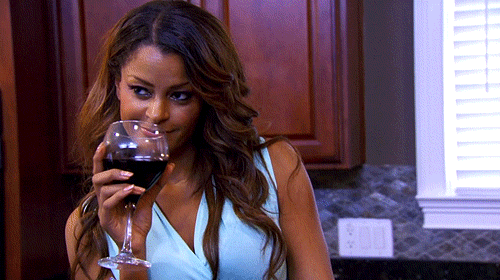 To sum it all up, Claudia Jordan was a gift from the ratchet gods that we did not deserve because we can't have nice things. Had she come on during a season where there wasn't an actual Civil War going on then I think she could have kept her peach for a little bit longer. And because y'all didn't appreciate Claudia Jordan we were subjected to a season full of Kim "drier than sand, holier than thou, I'm booked and bothered" Fields. But again, I digress. 
#Justice4ClaudiaJordan