#WeekendVibes
This week has been so draining. From leaked nudes to Kindergarten freestyle shutting down hip-hop Twitter, here are the top 5 things the internet had feelings about this weekend.
Rob Kardashian spills all of Blac Chyna's tea all over IG and the internet loses it.
I'm not sure who gave Kris Jenner's first born son the juice with his i'm assuming abundant breakfast this weekend, but Rob The Savage Kardashian held an Instagram press conference to wage war against Ex-Fiancé Blac Chyna.
Long (drawn out) story short, young Robert was pressed after waking up to a video of Chyna's recent "dealings" with a pair of self-proclaimed rappers Ferrari and MeechieSoCrazy.  Khloe and/or Kim Rob Kardashian proceeded to accuse Blac Chyna of being a gold digging alcoholic who had sex with a nobody and then who let him stunt on Snapchat.
Blac Chyna retaliated later by throwing Snapchat accusations of Rob cheating and allegedly 'beating' her. It wasn't long before Instagram snatched Rob's account due to reckless nude slinging.
Just as the dust began to settle, Kris Jenner's baby boy made his way to Twitter to finish spilling his feelings:
Blac Chyna remained silent until the next day, where she posted a few unbothered AF pics and had her lawyers speak for her:
I represent Blac Chyna. I just gave Rob Kardashian notice that we'll be in court Monday seeking restraining orders against him. More to come

— Lisa Bloom (@LisaBloom) July 7, 2017
All this foolishness is messy beyond my comprehension, and far outside of my business. If you want more tho…
Jay-Z's

Confessions

'4:44' went platinum in less than a week.
Wanna know how a billionaire can confess to cheating on the Queen and still go platinum? (Get ready to do your math) Blue's father set the internet on fire with the release of his 13th studio album Not Lemonade '4:44'. The album detailed numerous apologies for cheating on Beyoncé  because she deserves as well as topics of wealth, Kanye Kardashian-West and his mother's homosexuality. It was announced Wednesday that '4:44' had already gone platinum despite on being the unnecessary streaming service TIDAL for only a few days.
In addition to the Tidal stream, the album was also available as a free download option that popped up over the weekend. Those free downloads, Billboard reported, were purchased by Sprint for distribution and counted toward the platinum certification. A Roc Nation rep clarified that the certification reflected one million in downloads and that "no streams" were applied.
Whatever that means.
Blue Ivy's Freestyle Shakes the Hip-Hop Community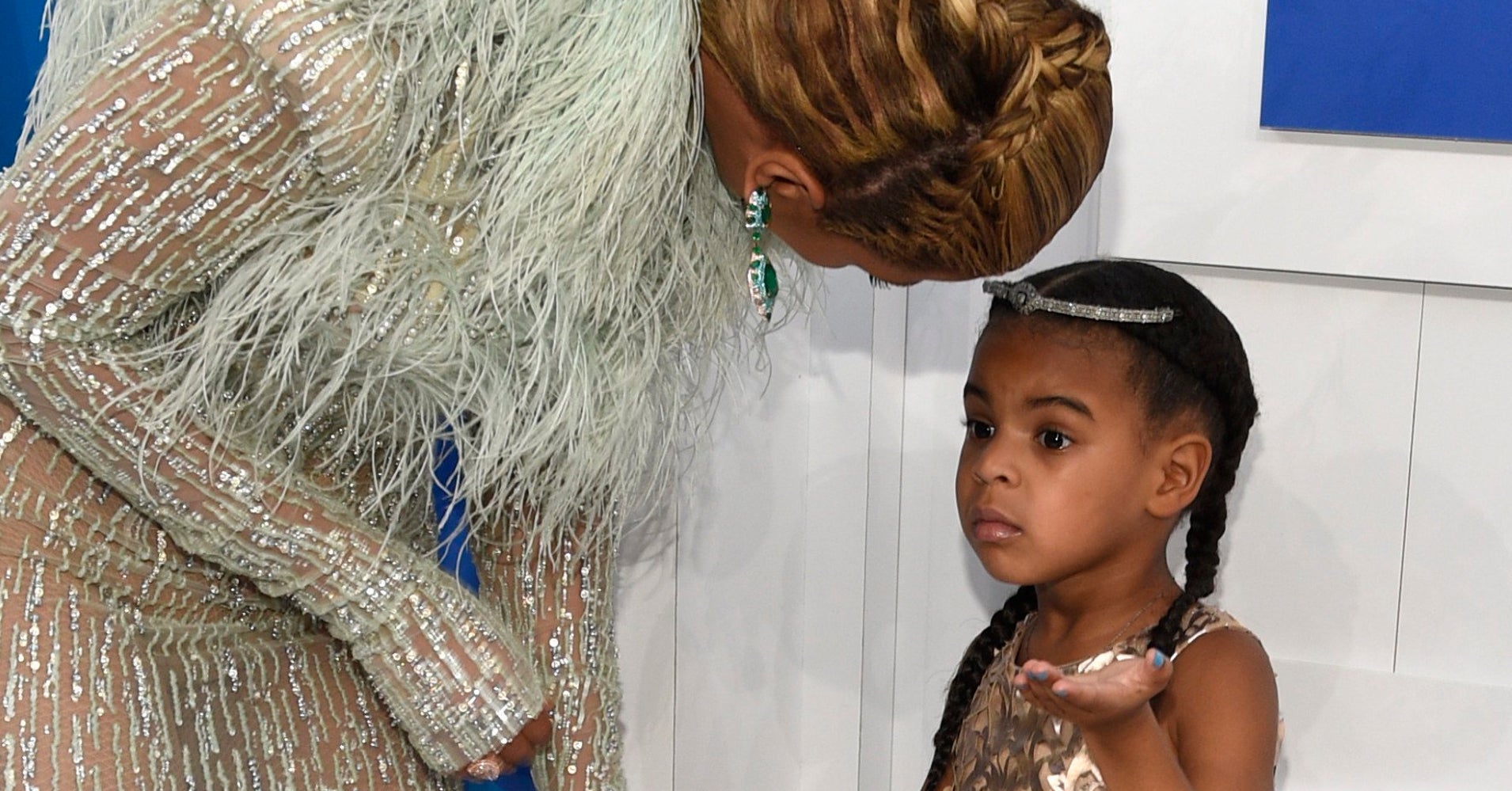 Speaking of Carter family excellence, despite the 5 year wait Blue Ivy Carter has finally come to claim her Rap throne. Blucci Mane caused chaos across twitter Friday morning as the word of a Carter prodigy freestyle hit the internet. After hours of speculation, we learned that The Notorious B.L.U.E will be featured on a bonus track for her father's '4:44' Deluxe Edition. Blue Chainz delivered a 2 min freestyle that (although mostly inaudible) shook the female rap world.
Bluedacris dropped such gems as "aignaliungqil", "never seen a ceiling in my whole life" and "BOOM SHACKALACKA BOOM SHACKALACKA EVERYTHINGINCHAKA EVERYTHINGINWAKA". No word yet on the name of the or release date for Bluestradamus' mixtape.
War of the Wigs: Joseline v K. Michelle
Just in time for the Love & Flops reunion blowout, Joseline Hernadez has engaged in social media beef with (former?) co-star K. Michelle.
K. Miscellaneous was spotted at her restaurant with Love & Hip-Hop Titian Mona Scott-Young. This video basically sparked a (mostly inaudible) rant from Stevie J's baby mother. Joseline took to her live to "expose" facts about the show that we already knew and proceeded to drag K. Michelle.
Kroger Michelle then took to the comment sections of Instagram writing a lengthy passage in response to Joseline.
This is getting messy and nobody involved wig is secure enough for the drama.
Actor Nelsan Ellis Passes Away at 39
Many know this HBO Icon for his role on True Blood as Lafayette, but Nelsan Ellis' legacy spans projects like "Get On Up," "The Stanford Prison Experiment," "Little Boxes," "The Butler, " and "The Help." The actor died after complications from heart failure.
"True Blood" creator and executive producer Alan Ball echoed HBO's epitaph in a statement of his own. "Nelsan was a singular talent whose creativity never ceased to amaze me," said Ball. "Working with him was a privilege."
Ellis is survived by his grandmother, his father, and his son, Breon, as well as seven siblings.
That's All Folks…
Follow us on Instagram
Let's be Friends on Facebook
Tweet us your thoughts
Watch us on YouTube
Listen To Us on iTunes Podcasts
Also on Soundcloud