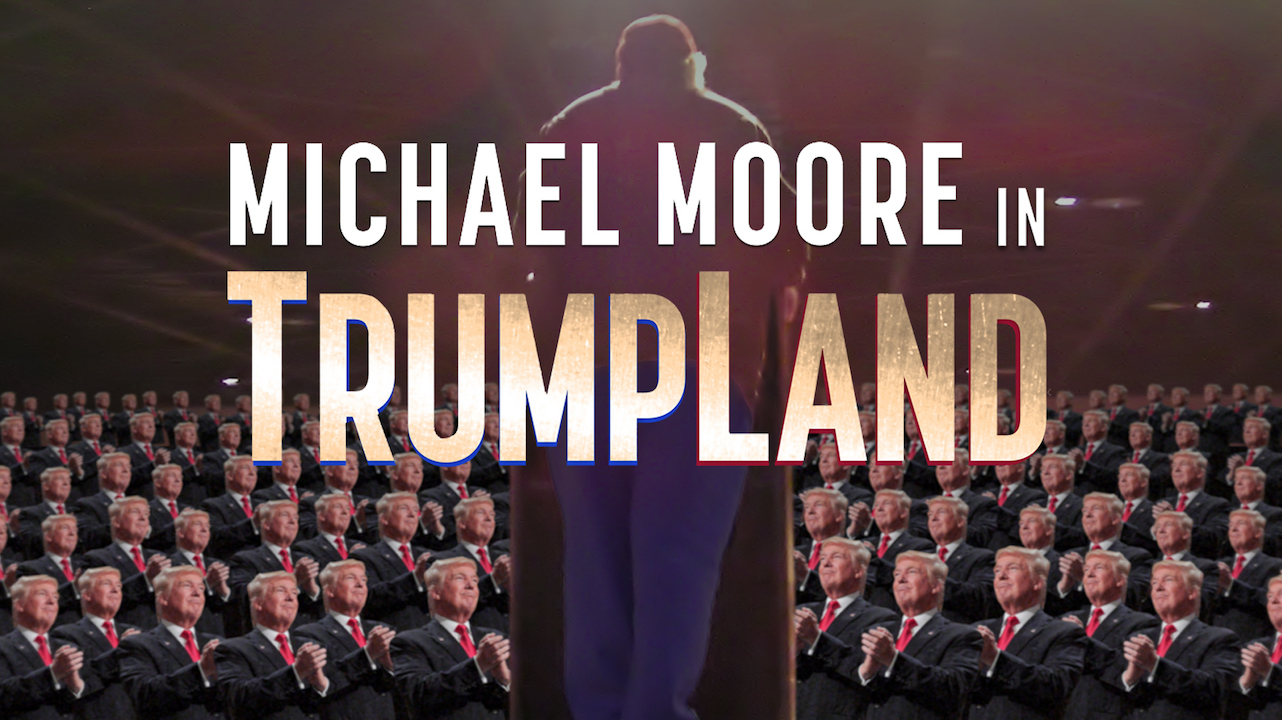 With only a few weeks left, this Mona Scott Young Produced Presidential Election is getting real messy. In a Beyoncé-ish move last night, filmmaker Michael Moore released an 'Anti Trump' documentary.
Hey NYC- Who wants a peek @ what I've been up 2? Tues, 9:30pm, IFC Center. TIx free, 1st come, b.o. opens 8:30pm. pic.twitter.com/SrAhaq74ME

— Michael Moore (@MMFlint) October 18, 2016
Michael Moore's Michael Moore in TrumpLand is a 73-minute film of Moore speaking to the candidates from a stage, interspersed with humorous peeks into their respective presidencies.
 Moore told the audience he "knew the Hillary Clinton campaign would never endorse" Michael Moore in TrumpLand. But she's got to be happy that his newly pro-Hillary message was loud and clear.
also outside @MMFlint in #Trumpland premiere: #TrumpSpeaks! https://t.co/vhgcSpLtrh pic.twitter.com/r81uPmA9V8

— Ashley Lee (@cashleelee) October 19, 2016
Michael Moore intros #Trumpland: celebrating @HillaryClinton's victory early "is a dangerous position to take." https://t.co/oIbJ81ZiHM pic.twitter.com/bz3j2FMob2

— Ashley Lee (@cashleelee) October 19, 2016
TrumpLand begins its theatrical run Wednesday in New York and Los Angeles, and is set to come to iTunes sometime that same day.
📢 Share in our insanity! Tag your friends in the comments 👥👥👥
➖➖➖➖➖➖➖➖➖➖➖
We post different content on all our different social media channels. Follow all our accounts so you don't miss out!
📍http://FreeISH.co/
📍http://twitter.com/FreeISHco
📍http://facebook.com/FreeISHco
📍http://instagram.com/FreeISHco