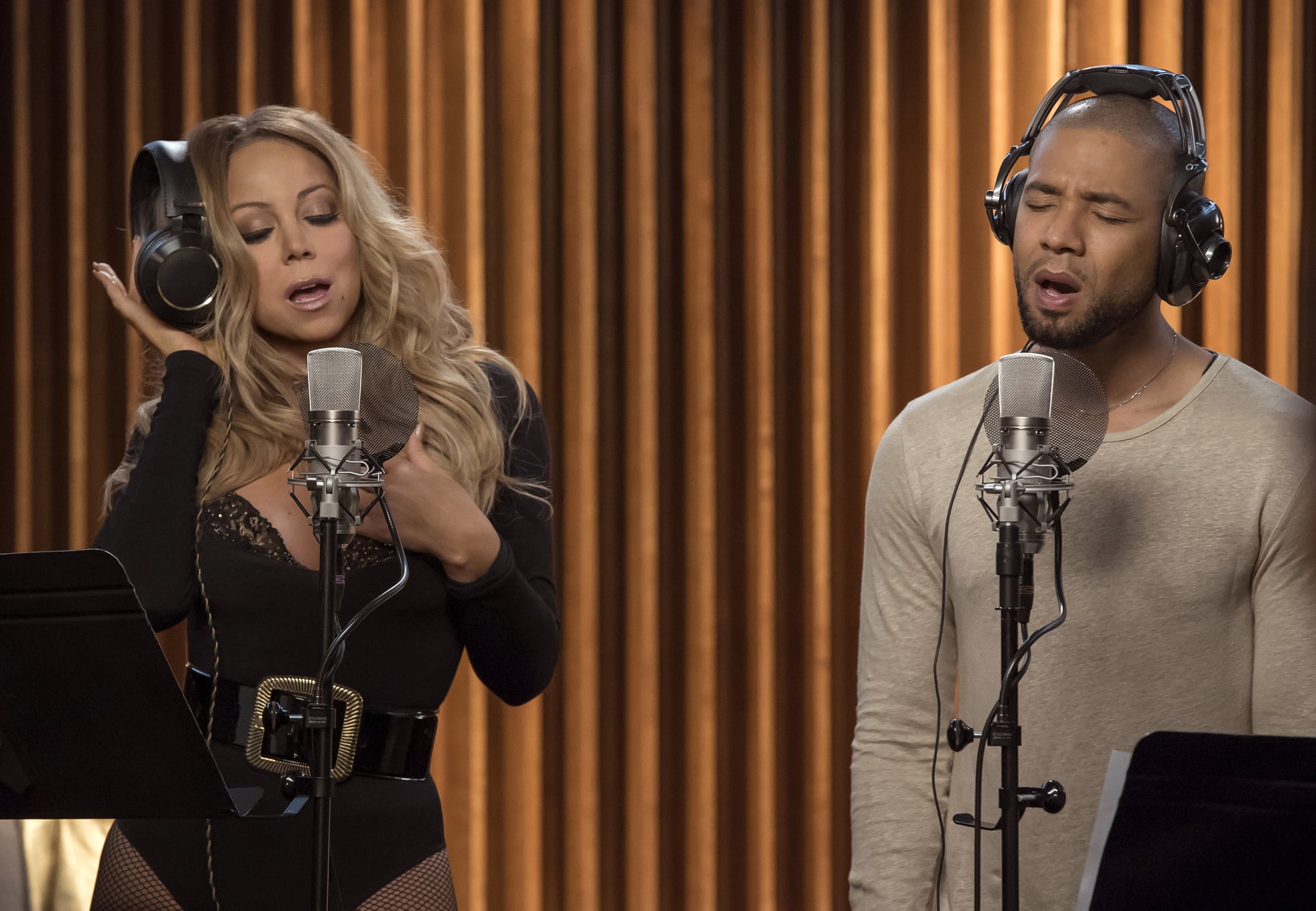 The elusive chanteuse was in rare form as Mariah Carey made her silver screen debut on Empire Wednesday Night. If you took a bathroom break in the middle of show you probably missed Carey's introduction of Kitty on Empire. Mariah only appeared in two scenes, annoyingly with Jamal. For a Lee collaboration that's been years in the making, you'd think the  show would have given Carey a more worthy entrance to the show.
But we're mostly glad Alicia Keys isn't anywhere to be found and for that:
ALSO TWITTER HAS FEELINGS ABOUT MARIAH AND JAMAL'S EMPIRE DUET 
https://twitter.com/AnayaNicoleB/status/783846247803285504
Damn. Mariah's #Infamous high notes got like… #Empire pic.twitter.com/QciIXqevSN

— Theodora (@TheodoraG13) October 6, 2016
Okay so I'm not a fan of @MariahCarey but props to you for your song with @JussieSmollett good time and pitch 👏🏼👏🏼👏🏼

— David (@devoneee1913) October 6, 2016
📢 Share in our insanity! Tag your friends in the comments 👥👥👥
➖➖➖➖➖➖➖➖➖➖➖
We post different content on all our different social media channels. Follow all our accounts so you don't miss out!
📍http://twitter.com/FreeISHco
📍http://facebook.com/FreeISHco
📍http://instagram.com/FreeISHco