The characters from NBC's groundbreaking popular hit 'WILL & GRACE' reunited this week and set the internet on fire. After a week of giving us all the feels with their Instagram and Twitter trolling this past week, they dropped a surprise for us.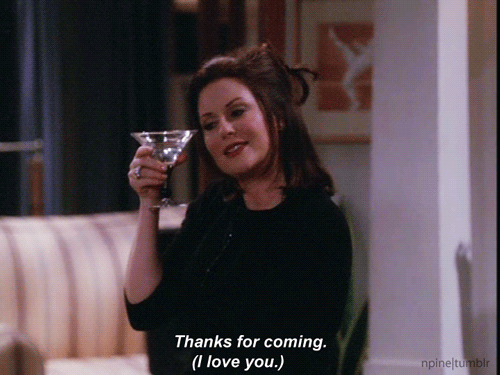 Ahead of the presidential debate, the "Will & Grace" cast debuted a major key with a hilarious-as-ever reunion episode Vote, honey. Debra Messing, Erick McCormick, Sean Hayes and Megan Mullally reprise their Emmy winning roles to bring a message to america.
GET INTO THEIR HILARIOUS REUNION EPISODE 
https://www.youtube.com/watch?v=jzae4DKexko
Now we know, this is far from the reunion avid fans of the show were expecting 10 years after their record breaking finale. But we can say the mini-episode gave us everything we needed and was backed by a serious message.  What we can appreciate is the mini-sode showed how the characters would interact with today's mess of a political landscape. The revival asked two important questions that most Americans are now debating: Why aren't you voting?! and Hillary Clinton or Donald Trump?
GET INTO OUR FAVORITE WILL & GRACE MOMENT