All the astrological knowledge you may have based your life, love and career decisions around has just been completely shattered. NASA (National Aeronautics and Space Administration for those children left behind) and their math calculations have just revealed a 13th Zodiac Sign.
Anyone born between Nov. 29 and Dec. 17 is actually an Ophiuchus instead of a Scorpio or a Sagittarius. It's pronounced "oh-FEW-kuss." What does this mean for the rest of our Zodiac's? That changes the dates for all of the other signs, meaning you might have been reading the wrong horoscope all this time.
"House Ophiuchus represented Unity. Its people were spirited, magnetic, impulsive, clever, flamboyant, and at times jealous, power-hungry, and temperamental," according to ZodiacBooks.com. "At their hearts, they were healers who hoped to one day rid the Zodiac of every ill — disease, violence, etc."
This discovery isn't new for astrology lovers. According to NASA, "Even according to the Babylonians' own ancient stories, there were 13 constellations in the zodiac. So they picked one, Ophiuchus, to leave out [to match their 12-month calendar]. Even then, some of the chosen 12 didn't fit neatly into their assigned slice of the pie and crossed over into the next one."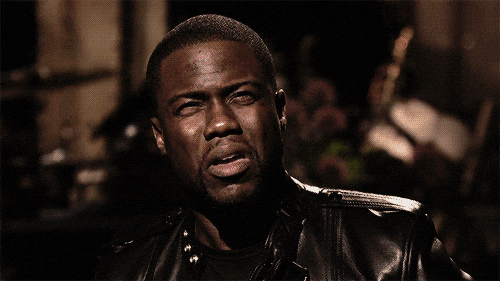 WHEN THE NEWS BROKE ON TWITTER EVERYBODY SEEMED TO HAVE FEELINGS.
https://twitter.com/Jayando_/status/777349247914110976
apparently nasa discovered a new zodiac sign which shifted all the dates over, sorry to everyone who got cute zodiac tattoos..

— b (@BiancaaJasiak) September 17, 2016
NASA just changed all our zodiac signs pic.twitter.com/UT8WiWIA8C

— Samer/سامر (@WaladShami) September 22, 2016
BUT WAIT BEFORE YOU GO REMOVING YOUR ZODIAC TATTOOS…
Ophiuchus has been used in sidereal and vedic astrology, but is not commonly practiced in the United States.
NASA put out a blog on it (Wait who knew NASA has a blog?), saying quite scientifically that Ophiuchus, is in fact the thirteenth sign and the astrological dates are different — if you follow the sidereal zodiac.
EITHER WAY I'M STICKING TO WHAT I KNOW
AND WELL AS FOR OPHIUCHUS…