Atlanta – Tuesdays – FX
Produced by Donald Glover (not Childish Gambino), Atlanta is one of this seasons new hit shows. With beautifully realistic scenes and Glover's signature dark dry humor, Atlanta paints a gritty picture of life on the come up. "We always kind of just talk about the surreal nature of just the human experience. And it's a really strange thing," Glover says about conversations he had in planning the show. In it's premiere, Atlanta boasted record breaking number making this show, one to watch.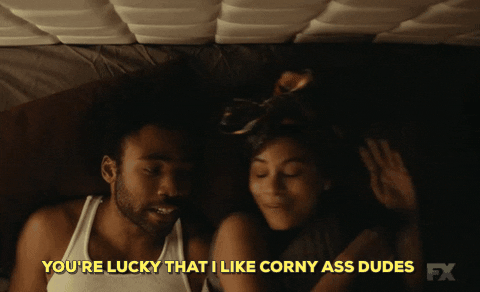 American Horror Story: Roanoke – Wednesdays – FX 
After many torturous months of mystery surrounding season 6 of American Horror Story, we can all rest not so easy as the hit FX show is back. With it's season premiere letting us know that this season will focus on the the legend of the Roanoke or the lost colony. As speculation of this season's details continue, this show seems to be taking a fresh turn after last season's revival of the series. For Queen Sarah Paulson and Angela Basset's new wig alone, we will be watching.
How to Get Away with Murder – Thursdays – ABC
Arguably, one our favorite series returning this fall. We are here for season three of Shonda Rhimes' crime hit How to Get Away with Murder (or as my mother calls it ANNALISE!). Fitted with an Emmy Win and new wig, Viola Davis is back and painted as this season's murderer from the from first episode. While Scandal is on maternity leave, we are pretty sure that How to Get Away With Murder will have enough drama and Viola Davis monologues for TGIT this season.
Scream Queens – Tuesday – FOX
With fresh faces and a mysterious new season theme, Scream Queens is back this fall. This season is bringing a lot of questions and expectations for the FOX sleeper hit. Although we are still unclear about what's going on this season we will be watching for the bitchy/witty Ryan-ish dialogue and Uncle Jessie's best attempt at a television comeback.
Empire – Wednesdays – FOX
I'm going to have to be honest, I wasn't really into the last season of Empire. While I still believe that is has so much potential, the last season and a half of Empire was so draining. #BlockMeBack But since the season finale had people getting thrown over balconies and drive-bys, I have hope for Season 3 of Empire. For Cookie's updated fur and hat collection and a possible Becky read, we will give it another shot this season.
So COMMENT below and tell us what you are watching this season…
#FreshOfftheBoat: Season three premiere to be "global" https://t.co/lNHFlYMDJD pic.twitter.com/2LUte1PSwL

— TVSeriesFinale.com (@tvseriesfinale) September 19, 2016
It's happening…premiere week is happening! Get ready for all new #GreysAnatomy at 8 pm and #HowToGetAwayWithMurder at 10 pm! #shondaland

— shonda rhimes (@shondarhimes) September 19, 2016
so begins the "listen, I can't go out on a date with you i have plans and then you sit home and watch TV" season. #FallTV #goodbyeworld

— Dianna is packing. 😵 (@GrlpantsGR) September 19, 2016
Also Be Sure to Listen to Our Thoughts on Fall 2016 TV Mentioned in this Episode of The FREEISH Podcast