As we let the dust settle over the ruins of Love & Hip-Hop Atlanta, Monami Entertainment brings us their latest (attempt at a Tyler Perry left over series) season of Love & Hip-Hop: Hollywood. From the social media drama plaguing our Instragram/Twitter feeds to the onslaught of the VH1 Promo train, Love & Hip-Hop: Hollywood seeks to remain the franchises' messiest installment. And we are here for it.
The August 15th season premiere was filled with new weaves, new boobs and not so new drama.
We find Ray J caught between his fiance, Princess and the great Sonja Norwood. After his momager demands a prenuptial agreement between the couple, Ray J is forced to tell his future wife which leads to the makings of a showdown between the young fiance and his mother. Now if yall don't remember, Mrs. Norwood was featured on The Family Business, a floppy reality show featuring Ray J and his sister Brandy. Needless to say that, Mrs. Norwood will easily be a reading source this season. She plays no games and has never found the time for Ray J's shenanigans.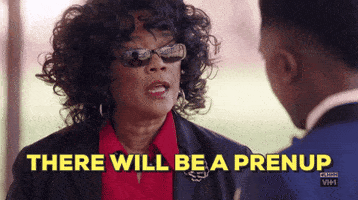 That one dude from that other boy group Diddy dismantled on Making the Band 4, is back this season with his Chicago bred wife, Shanda. It seemed that things were starting to look up for the couple, despite rumors of their impoverished lifestyle after last season. But where there is Love and Hip-Hop there is always a side chick. The drama is brought to a "recording session" with  Shanda, who is told by some lady with questionable edge control about Mr. Taylor's infidelity back in Chicago. Much like 99.8% of women I encountered back home in Chicago, Shanda made her way to Willie immediately and demanded answers. She gets the MVP award for this episode. (Mainly because I would not want that issue with her.)
Teairra Mari is still out catching charges and not doing anything productive with her career. She's a seat filler in this episode, only in attendance for camera time (and the free meals). But we'll see how her storyline progresses (or not).
Miss Nikki Baby is back this season looking snatched and unbothered. She curves Lil Fizz, who was acting like a lonely single mother this episode, after she is told that he is living with his baby mother, Moniece. I smell the screenwriting techniques of Mona, but I'll let logic handle that for y'all.
The creme de la creme of this episode was Moniece showing up ready to gather the edges she left behind last season. After escaping the creepy grasps of Rich (No) Dollaz, Moniece returns to this season of Love and Hip Hop with enemies, reads and trashy dyed hair. But the wasted trip to Sally's Beauty Store aside, I'm here for Moniece serving us "off my meds" realness.
All things considered, here's how we felt about the episode:
Here's Twitter's thoughts in 140 Characters…
Every season someone else is in the studio but never do I hear or see a song!! Mmhhmm I'll just leave it at that #InThatOrder #LHHH

— Momma Dee (@ThaRealMommaDee) August 16, 2016
Who told Fizz that hairstyle is acceptable? #LHHH

— Karin (@lizziekay__) August 16, 2016
https://twitter.com/oxinks/status/765501266906779648
Sooooooooo, How'd you feel about the episode? Let us know in the comment section below.
Love and Hip-Hop Airs on VH1 Mondays @ 8est
Y'all want some free tea??? Watch below as Safaree finally speaks on Nicki Minaj last night on VH1 Live.
https://twitter.com/ecrenaissance/status/765513432686792704