If you google #BlackGirlMagic,  you will find hundreds of articles and pictures of extraordinary black women doing impossibly extraordinary things. 2016 seems to be the year of the black woman regaining her voice amongst the sea of patriarchal opinions, thoughts and ideals. This beautiful display of strong melanin goddesses couldn't hardly be contained in one post, but we tried to highlight 5 great displays of #BlackGirlMagic so far this year.
#5 | VH1 Honors
After a six-year hiatus, VH1's Hip-Hop Honors returned this year with a show dedicated entirely to female rappers. "Women been hip-hop, women are hip-hop, and women will always be hip-hop," Eve declared. The show featured tributes to and performances by Queen Latifah, Lil Kim, Salt N Pepa (N Spinderella) and Missy Elliot. Even Michelle Obama added her voice to the mix: "I'm so proud of the two of you," she said in a taped speech.
#4| Black Girls Rock
10 years after it's empowering debut, Black Girls Rock continues to be a positive source in black female empowerment. This year's host Traci Ellis Ross performing a medley of black girl anthems, including Beyonce's "Formation", Janet Jackson's "Control" and more. The show featured Rihanna giving an incredible speech on black girl progression, Shonda Rhimes receiving a Shot Caller Award and an unrequested pop-up from Hillary Clinton.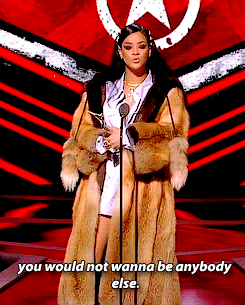 #3| Ava DuVernay
Selma director Ava DuVernay is set to break a major milestone: she will become the first woman of color to direct blockbuster movie with a budget of at least $100 million when she gets behind the camera for her upcoming film, A Wrinkle in Time.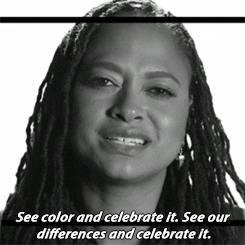 #2| Rio Olympics
#BlackGirlMagic has been sprinkled all over the 2016 games. Simone Manuel made history by becoming the first African-American woman swimmer to earn gold in an individual event. On the same night, gymnast Simone Biles won the all-around gold. These girls are the epitome of #BlackGirlMagic. And it's imperative that young girls of color can look up to athletes who look like them.
#1| Beyonce and her Lemonade
"Beyoncé's Lemonade is grown-ass black woman magic. And the lemons that Queen Bey is working with, powerful hoodoo ingredients for overpowering bad energy, are clearly the Louisiana kind. Lush, troubling visuals show that Beyoncé is the goddess, the goddess is furious, the goddess is victorious, and most important: The goddess is every black woman. Slay."
Here's some #BlackGirlMagic Thoughts in 140 Characters…
https://twitter.com/BroderickHunter/status/764378910595264512
Our petite gymnast baes WINNING. Our swimming baes WINNING. Our big fine shot putting baes WINNING. #BlackGirlMagic

— T'Challa Targaryen (@TheCoolTeacher_) August 13, 2016
I just want to be successful in everything I do! #Beyonce #BlackGirlMagic pic.twitter.com/BCsAo5otFJ

— Kasey (@TheKaseyK) July 23, 2016
Slay. Forever.